THE EXPERIENCE.
Promoting empowerment, trust and respect.
Meet Our Crew…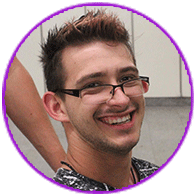 Nath – Creative Director
Having worked in the education sector for many years, Nath has come to learn the importance of creativity to capture the imaginations of children. He founded Dynamic Play in 2016 with the vision of creating unique party experiences producing lasting memories!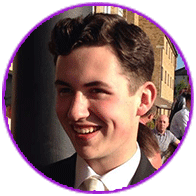 Alex – Party and Workshop Facilitator
Alex is a second year Forensic Computing student at UWE. Before Dynamic Play, Alex used to lead activities for a small youth group in his home town and so, is used to a group dynamic. He is looking forward to hosting both our Workshops and Parties!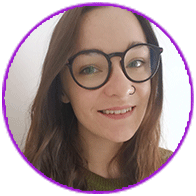 Meg – Party Facilitator
Meg is a second year Occupational Therapy student. Before Dynamic Play, she previously worked for Reaching Wider at Swansea University to raise inspirations of young people from deprived areas, and enjoys engaging with young people in teamwork activities!
Ben – Party Facilitator
Bio coming soon!
Alice – Party Facilitator
Prior to working at Dynamic Play, Alice facilitated birthday parties at Lush thus bringing tons of energy and knowledge to our creative experiences!
Mia – Party Facilitator
Mia is a first year Primary Education student at UWE. Before working at Dynamic Play, Mia has worked as a swimming and Tae kwon do instructor hence gets much enjoyment engaging with children in group activities. She is very excited to be joining the team!
How do I book a party?
To book a
Dynamic Play
party, simply
fill out this form
to the best of your knowledge and we will be in touch as soon as we can to complete the fine details before the big day! Have a question? Give us a call on
07979552256
or email us at
info@dynamicplay.co.uk
and we will be happy to help!
"A birthday party for 20 children all aged between 6 and 9 with a wide variety of interests and abilities on a rainy day at the end of the summer holidays - what was I thinking!! Much to my relief it turned out to be a great afternoon. My son described it as a sort of team Crystal Maze party and has requested that we do exactly the same next year. The feedback from other children and parents has been excellent. The way that the challenges are structured is very well thought out. Everyone is busy all the time and I can see that this could work for a very wide variety of ages (several adults including myself were itching to have a go). I would recommend this company for any birthday party. Many thanks!!" Parent at a birthday party near Raglan
Read more testimonials >>
Dynamic Play Ltd - Company No. 11892003
LEGO, We-Do and Scalextric are trademarks of the LEGO and Hornby Groups which does not sponsor, authorise or endorse this website - ©2021 The LEGO and Hornby Groups
©Dynamic Play 2021