THE EXPERIENCE.
Promoting empowerment, trust and respect.
Meet Our Crew…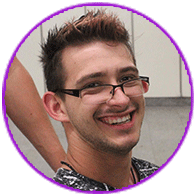 Nath Fernandes – Director and Co-Facilitator
Nath is no stranger to teamwork; by managing a team of 11 individuals on a daily basis, he has learnt the importance of communication and trust amongst members in order to achieve goals. He founded Dynamic Play in 2016 encouraging the younger generation to adopt these teambuilding skills within a fun-filled environment!!
Liv Jones – Party Facilitator
Liv is currently a trainee primary teacher at UWE and has lots of experience with children which puts her in perfect stead for Dynamic Play's birthday parties!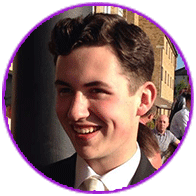 Alex King – Party and Workshop Facilitator
Alex is a first year Forensic Computing student at UWE. Before Dynamic Play, Alex used to lead activities for a small youth group in his home town and so, is used to a group dynamic. He is looking forward to hosting both our Workshops and Parties!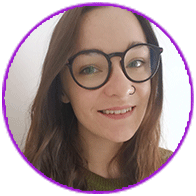 Meg McNab – Party Facilitator
Meg is a first year Occupational Therapy student. Before Dynamic Play, she previously worked for Reaching Wider at Swansea University to raise inspirations of young people from deprived areas, and enjoys engaging with young people in teamwork activities!
How do I book a party?
To book a Dynamic Play party, simply fill out this form to the best of your knowledge and we will be in touch as soon as we can to complete the fine details before the big day!
Have a question? Give us a call on 07979552256 or email us at info@dynamicplay.co.uk and we will be happy to help!
"Absolutely brilliant Lego party for a mix of ages. Great communication before the event and all went smoothly. I felt Bret was totally in control and I could be really hands off and just enjoy the kids enjoying the party. Thank you so much for making Otis' 6th birthday party such a hit with all the kids who came :)" Parent at a birthday party in Bristol
Read more testimonials >>
Dynamic Play Ltd - Registered in England No. 11892003
LEGO and We-Do are trademarks of the LEGO Group which does not sponsor, authorise or endorse this website - ©2020 The LEGO Group
©Dynamic Play 2020